ENHANCED POOL FINISHES DESIGNED FOR BEAUTY & STYLE
Installing a swimming pool with Pebble Radiance makes your investment a one-of-a-kind and truly custom backyard focal piece. Due to raving customer reviews and increasing demand for the gleam of glass tile, we introduced Pebble Radiance. This feature provides a unique shine and something you will not find anywhere else. Pebble Radiance is a blended glass formed with a pebble finish to enhance a pool with supreme color reflection. Bring your pool to life with the dramatic sparkle of Pebble Radiance to complete the custom pool experience.
ADD SPARKLE TO ENHANCE ANY PEBBLE FINISH
Pebble Radiance adds unique iridescent glass beads to your pebble finish
to deliver dramatic sparkle and supreme color reflection.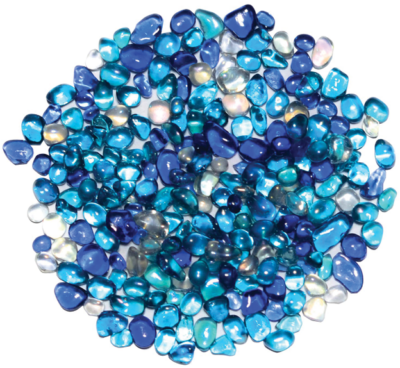 Actual Size
BLUE PEARL

2mm – 3mm
Iridescent glass pearls | 40 lb bag
Iridescent glass pearls in a beautiful blend of blue hues will enhance any pebble finish

Recommended for up to 50% stone substitution

Combine with any pebble finish to create unlimited creative color options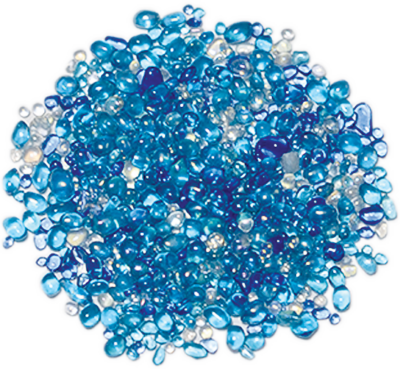 Actual Size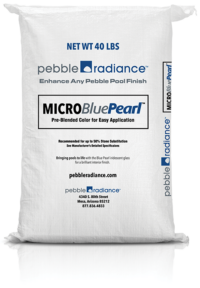 MICRO BLUE PEARL

1mm – 2mm
Iridescent glass pearls | 40 lb bag
Smaller iridescent glass pearls in a beautiful blend of blues to enhance any pebble finish

Recommended for up to 50% stone substitution

Combine with any pebble finish to create unlimited creative color options
Actual Size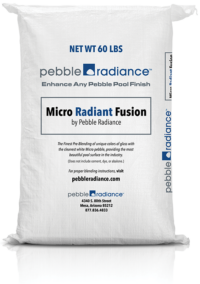 RADIANT FUSION
Iridescent glass pearls & pebble blend | 60 lb bag
The finest pre-blending of unique colors of Micro Blue Pearl glass with the cleanest white micro pebble, providing the most beautiful pool surface in the industry.

Just add cement and abalone

Add dye to achieve an unlimited range of unique colors